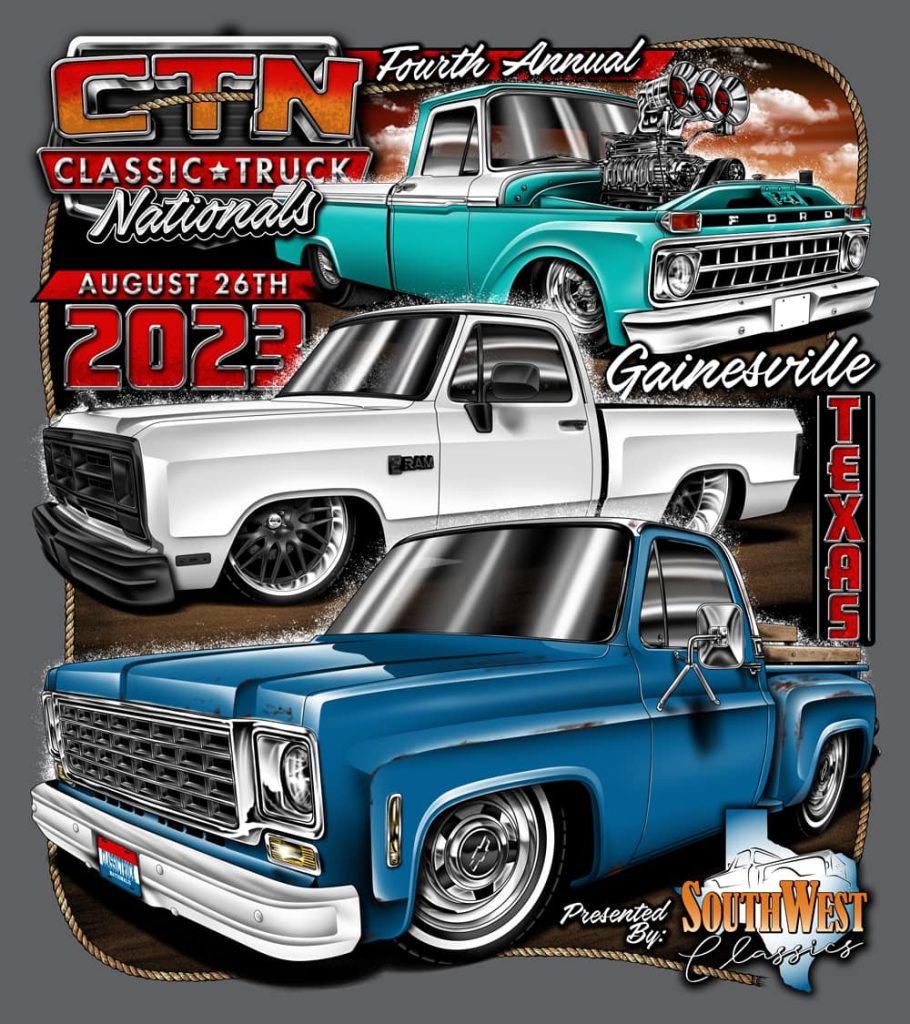 Southwest Classics is proudly sponsoring the 2023 Classic Truck Nationals! Come on down and see us at Leonard Park in Gainesville, TX on Saturday, August 26th. We'll be showcasing all 1998 and older classic trucks, including the legendary El Caminos and Ford Rancheros.
This is a family friendly event, so make your way to Gainesville and bring your family and friends with you. Spectators are free and spectator parking is available in the parking-lot located just past the Frank Buck Zoo, to the right of the baseball fields. Get ready to enjoy concessions from some of the top food vendors around as well as a live DJ. We've made all the preparations to make this a fun event for the whole family.
The gates open at 8am and the event runs until 4pm. There'll be raffle tickets benefiting the Medal of Honor Host City Education Center for sale at the CTN booth (100% of the proceeds go directly to the museum). The raffle will begin at 2:30pm, afterwards trophies will be given out.
Please visit Classic Truck Nationals event page for more information. See you there!